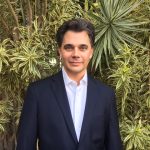 Brian Teliho, MD is a Board Certified psychiatrist with more than 20 years of experience in treating depression, anxiety, mania, thought disorders, and ADHD. He has worked at the forefront of TMS therapy, treating patients, doing research, and teaching other psychiatrists and mental health professionals on its use since 2008.
He is a graduate of the State University of New York's Upstate Medical University in Syracuse and completed his psychiatric training at Emory University School of Medicine in Atlanta. He served as a Clinical Assistant Professor of Psychiatry at Emory, maintains a successful private practice, and led the Atlanta Center for TMS prior to bringing his expertise to Maui Mind Care.
Piero – Technical Engineer

Gina – TMS Administrator

Melyssa – Insurance & Billing

Meeya – TMS technician

Julie – TMS technician

Join our team!